WHAT IS IT?
Plasma Eye Brow Lift
We are proud to be able to offer the The A|C|C|O|R® Plasma Pen. The Cosmetic Corrector is the gentle alternative to skin tightening surgery and is unique on the market with its combination of plasma and low frequency techniques. A brow lift, also known as a forehead lift, reduces wrinkle lines, improves frown lines, raises sagging eyebrows and places the eyebrows in a youthful position.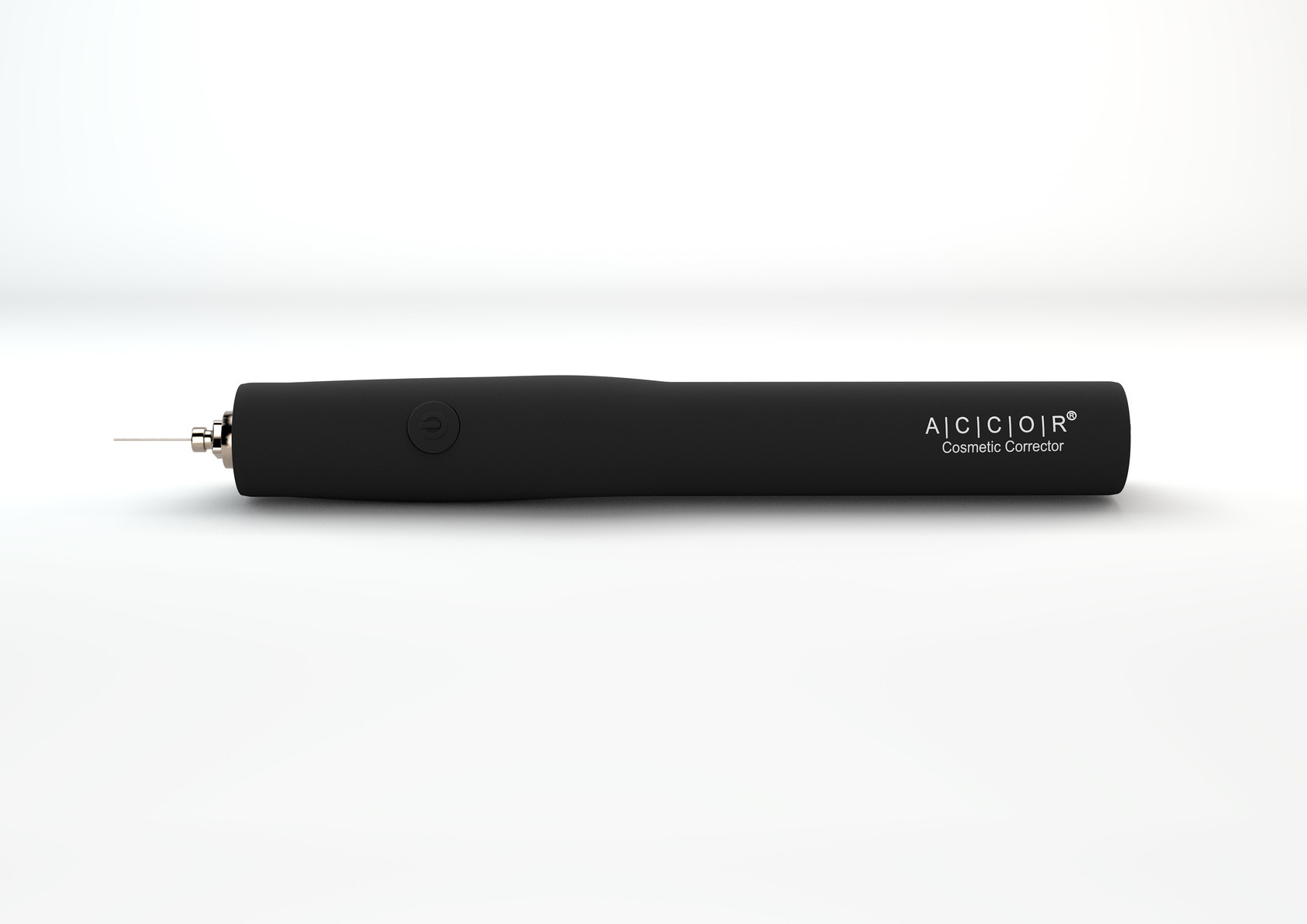 An ionised electric arc acts on the skin surface via the tip of the pen without making direct contact with the skin. The plasma arc very rapidly vaporises the skin in a concentrated way in the desired location and tightens the surrounding area. The procedure is almost painless and the results are often immediately visible. The treatment is particularly gentle on the body. A single ambulatory procedure is enough to make the eyes appear more open, to firm up the eyelids and to smooth the areas of skin around the mouth and nose. Since the treatment causes virtually no unsightly swelling or redness, clients are quickly ready to go back to their daily routine.
Not all Plasma is the same
Extremely effective for many procedures, from correcting drooping eyelids to carrying out a complete face lift – without surgery, needles or scalpels
Rapid, painless and chemical-free treatment – especially gentle on the body
Results are immediately visible – post or in-depth skin tightening leads to additional permanent improvements
Rapid healing process – clients need only a short time for their appearance to recover and they are able to resume normal social activities in just a few days
Firmer skin and a fresher appearance thanks to a face lifting procedure without surgery
Even minor changes can have an enormous impact on your clients. In addition, you can expand your portfolio of services, adding numerous applications using the Plasma Pen. Whether this involves visibly reducing acne scars or smoothing out crow's foot wrinkles — within a short time this simple and painless treatment to combat the unsightly signs of aging will give you a competitive advantage — for just a small investment.
Areas of use
Upper and lower eyelid lift without surgery
Scar revision
Removal of unsightly pigmentation(age/brown spots, liver spots, moles)
Removal of skin tags
Removal or correction of permanent make-up and small tattoos